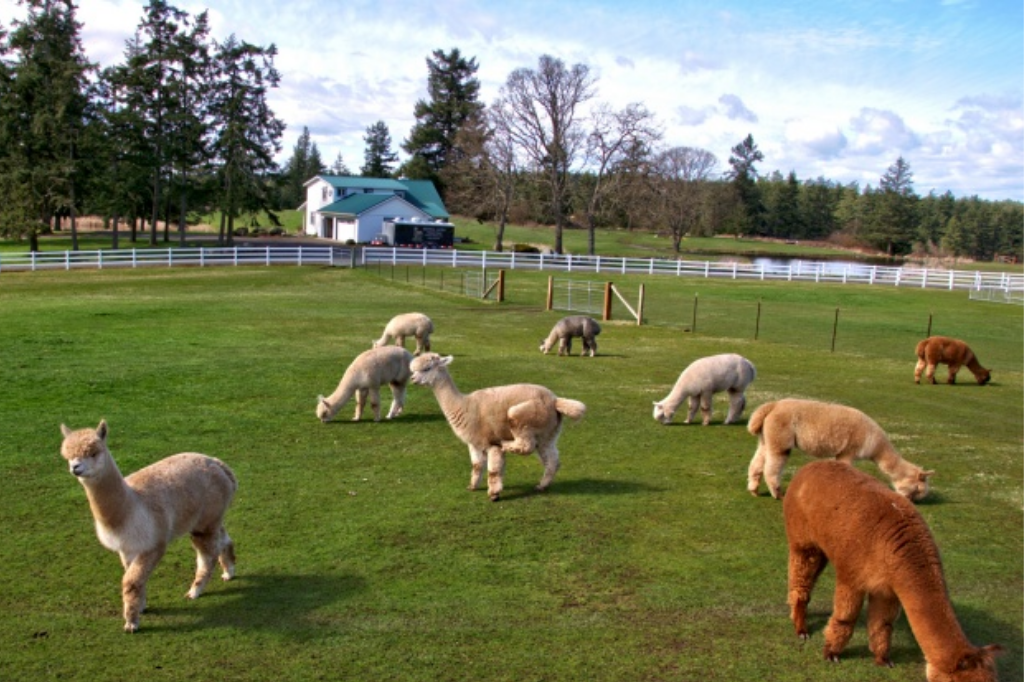 Krystal Acres Alpaca Farm
Krystal Acres is a 60 acre farm on scenic San Juan Island in Washington State, owned by Kris and Albert Olson. Alpacas entered their life when Albert and Kris bid on a pair at a local charity auction, won, and instantly fell in love with these graceful, gentle creatures.
The ever-growing herd of more than 50 alpacas enjoys the gentle slopes of sunny pastures and the shade of massive 100 year oaks. Stroll around the farm, then browse an extraordinary selection of alpaca sweaters, coats, and cuddly alpaca toys in the Country Store. It's picture-perfect year 'round, so drop by when you come and visit the San Juan Islands.
3501 West Valley Rd Friday Harbor, WA 98250