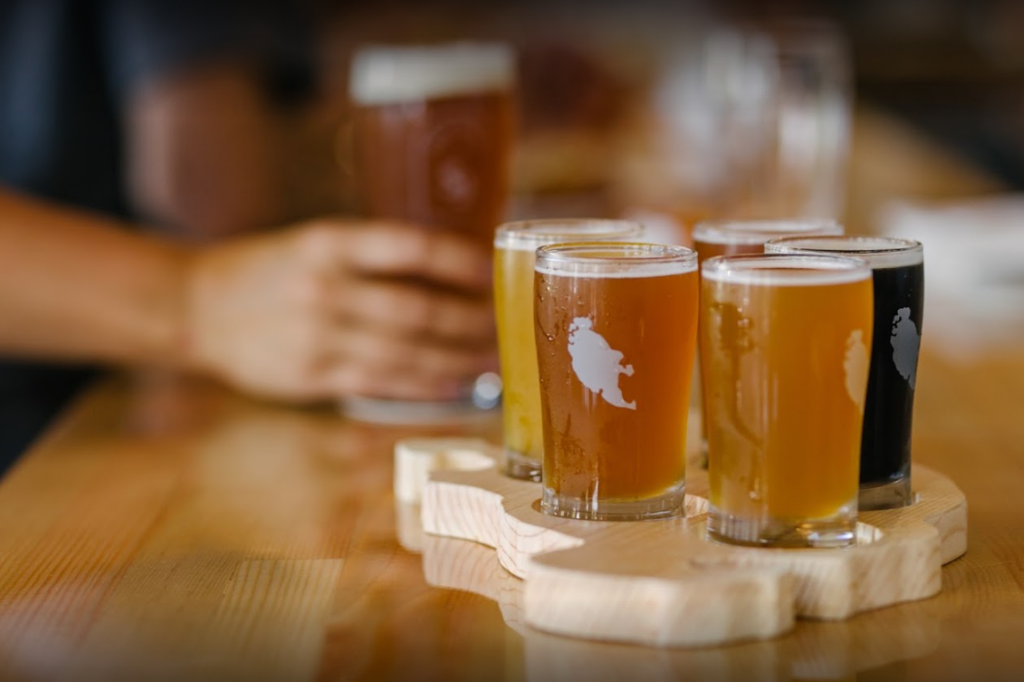 San Juan Island Brewing Company
Locally crafted on scenic San Juan Island in the idyllic town of Friday Harbor. San Juan Island Brewing Company is your local, independent craft brewery serving traditional Ales and Lagers that represent the delicate balance of flavor and drinkability.
Serving San Juan Island Brewing Company brew alongside exceptional wood stone – fired pizza, burgers, and other pub-style offerings.
San Juan Island Brewing Company was created when a few driven individuals saw a need in their community and serendipitously came together to create something the whole Island could be proud of.
Sean and Tim Aylward, two brothers who grew up on San Juan Island and later moved away, started visiting craft breweries on the mainland over a decade ago. These experiences led both brothers to begin entertaining the idea of moving back to Friday Harbor and starting a brewery on the Island.
Nick Gislason, another San Juan Island native and a schoolmate of the Aylward boys, was working as a Brewery Consultant. Unsolicited, Nick wrote a business plan for a San Juan Island Brewery and delivered it to a promising candidate, the owner of the local grocery, Verne Howard. Jesse Visciglia, a long time science teacher at the high school, aspired to put his home brewing talents toward establishing a brewery in the community.
A little over 3 years later, on July 27, 2017, San Juan Island Brewing Company opened its doors to an anxious crowd and sold its first pint.
Throughout the building of the brewery, the team used local contractors and relied mostly on supplies and labor from the Island. Many who were involved with the construction of the brewery are now regulars, proud to drink a fresh beer in the place they helped build with their own hands. The space they created provides a relaxed atmosphere; complete with a green space for children to play and a patio with communal tables to bring people together. The open layout of the building allows visitors to feel like they are a part of the brewery.
Jesse's brewing style matched perfectly with what Sean and Tim appreciated about great beer; balance, sessionability, and pairing well with food. The head chef, Sean Anderson, yet another island local, had been working at his family's fine dining restaurant prior to joining the brewery crew. He was able to translate his fine dining experience into an elevated pub food menu that mirrors the beer in quality, creativity, and consistency.
410 A Street, Friday Harbor, WA 98250