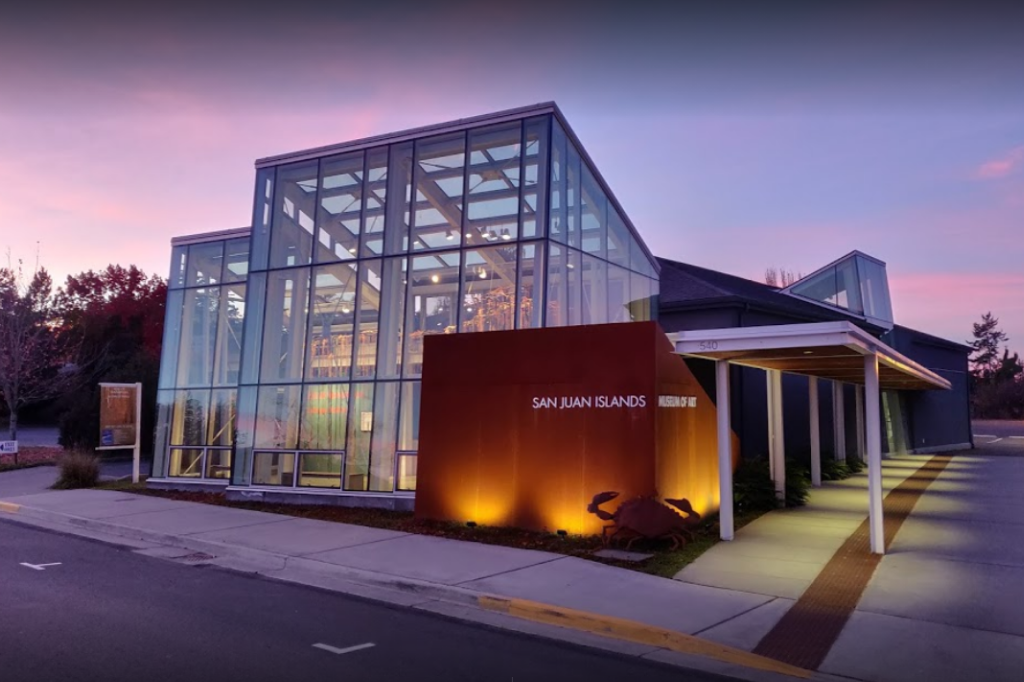 San Juan Islands Museum of Art
The San Juan Island Museum of Art (SJIMA) is located in the San Juan Islands in northwest Washington—an area noted for its scenic beauty and incredible concentration of artists. The museum is committed to promoting the arts of the Pacific Northwest and Southwest British Columbia. We offer rotating exhibitions through our three galleries, with approximately 8-10 exhibitions per year, as well as a lecture series titled Art as a Voice.
In addition to exhibitions and allied events, SJIMA also contributes to the community through on-going financial support for art education in the San Juan Island School District. Arts education is always vulnerable when overall funding for education is curtailed, and through the recent period of severe local educational funding cuts, there would not have been any arts program in the elementary school at all if SJIMA had not provided crucial support and creative leadership.
As the heart of the visual arts of the Salish Sea, SJIMA champions artists, the arts, and arts programming because we champion authenticity of expression, place, and connections.
540 Spring Street Friday Harbor, WA 98250